Concerned landowners in the valley behind Leigh Harbour, alongside the Leigh Harbour walkway, on Cape Rodney Road and Mathesons Bush Road have joined forces to restore the area's coastal bush remnants and waterways. The effort has involved an intensive trapping and baiting programme to control pest animals, along with regular working bees to control weeds. We also hold community planting days. Our long-term goal is to create a pest free peninsula.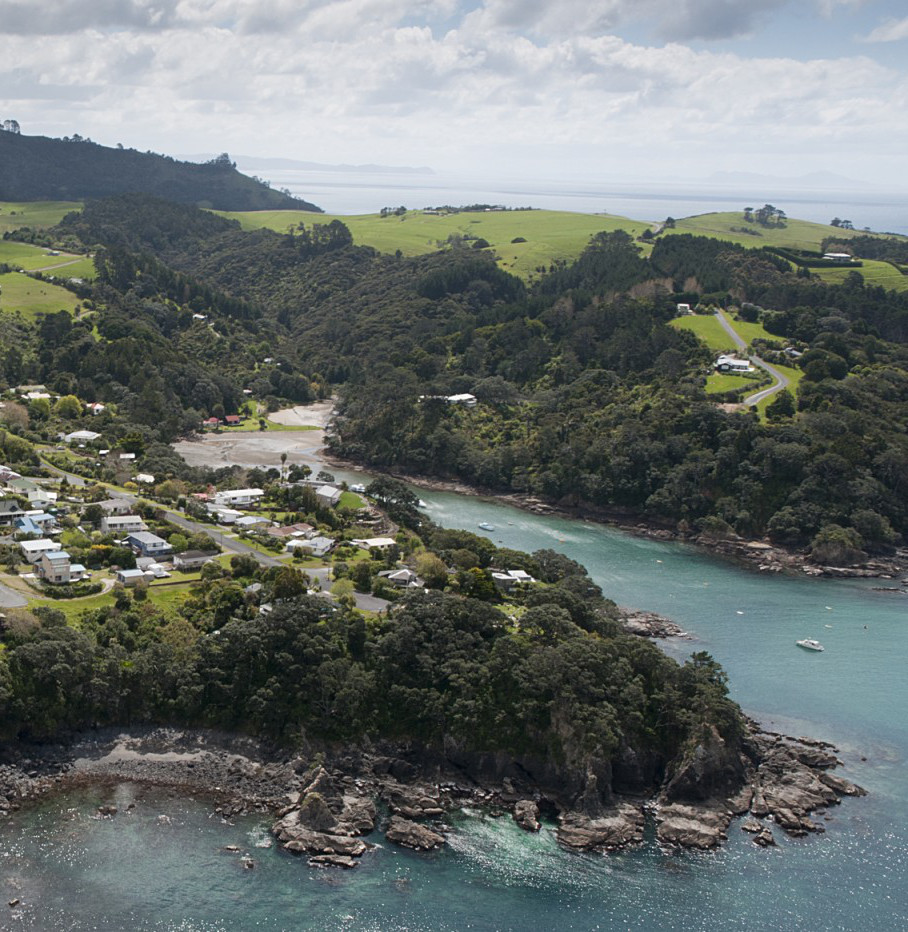 View of Leigh Harbour Valley. Photo credit: Richard Taylor and Skywork Helicopters.
The Leigh Harbour Valley Society Inc. was formed in February 2009, and currently has 30 members. One of the society's first acts was to commission a forest restoration plan, which was funded by the Department of Conservation and produced by the ecological consultancy Te Ngahere, in June 2009. This report highlighted the serious weed problems in many parts of the bush and recommended control strategies.
If you are interested in participating in any of our working bees or joining our team of trappers, please contact the co-ordinator, Kathryn Erikson, on 021 1566 190.
Please note, while the pictures on the individual posts look a bit grainy, if you click on them you will get a better image.